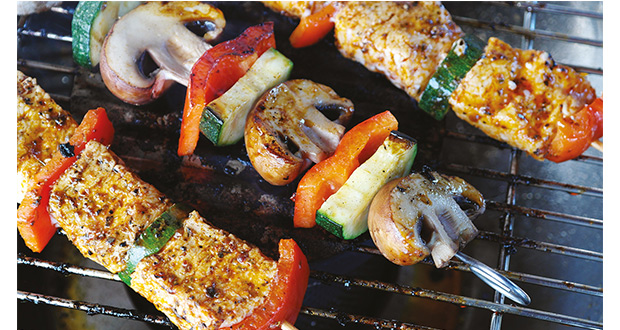 As the hot sunny lazy hazy days disappear and autumn approaches it might be worth considering various methods to extend your outdoor use.
The end of the summer doesn't necessarily mean the end of alfresco dining. In recent years has been a challenge to get customers to come out of their own gardens and into beer gardens, but that challenge diminishes in the autumn, as the weather get that little bit colder and people seek the professional environment which includes awnings, parasols, umbrellas and patio heaters, all of which contribute to a pleasurable alfresco dining experience as the temperatures drop.
A significant revelation for operators keen to develop their outdoor dining experience was that more than three-quarters (79%) of respondents in a survey by HGEM said they would would increase their dwell time if table service was made available outside. However, just making this service available isn't quite enough for the al fresco guest – nearly half (48%) of respondents cited slow or poor service as the number one factor that would put them off eating outside.
An option might be to explore the use of technology to better cater for al fresco diners, 37% of guests would be more inclined to dine outside if they could simply communicate with serving staff via an app on their smartphone. This figure rose to 45% amongst men and increased to 53% for the 18-25 demographic.
When it comes to the time of day that guests prefer to dine al fresco, the majority chose lunchtime, however, take into account the unpredictable weather and ensure that comfort remains a key consideration when designing your outdoor space – respondents cited heating, shelter from the wind and garden umbrellas as basic facilities they would expect from a pub offering an outside dining experience. Separate outside areas for smokers were also highlighted, as our respondents made their feelings known with comments such as "Smokers are the biggest issue with eating outside".
Other facilities that guests expected a pub to offer as part of the al fresco experience included a children's play area (39%) and music played through speakers (32%). The latter was particularly prevalent amongst those aged 18-35.
Alfresco dining is hugely important for any pub operator and there are real opportunities to maximise sales by getting the al fresco dining experience right. Rather than stretch your team across both areas and neglect customers as a consequence, make sure you have enough staff on to cover outside as well as inside. This will ensure that all guests feel valued and gives team members the opportunity to create a memorable experience that will lead to positive word-of-mouth and repeat visits!