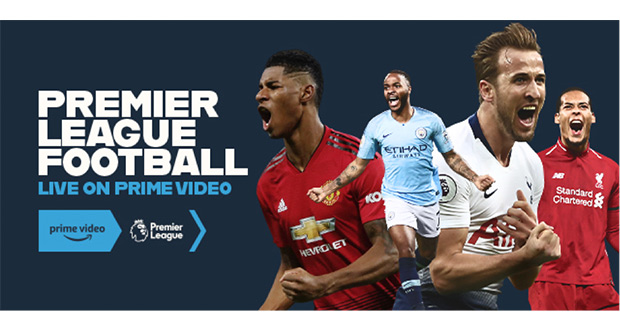 Amazon Prime Video's exclusive Premier League matches will be made available to UK pubs this December with an 'Amazon Premier League pass'.  Prime Video will have exclusive rights to 20 matches per season on Prime Video, played over two fixture rounds. The pass will give pubs and bars access to Prime Video Premier League matches  thanks to a new partnership with BT Sport, meaning fans can now enjoy Prime Video's Premier League matches in pubs as well as at home.
BT Sport have been appointed to market and sell this exclusive Premier League pass on Amazon's behalf to commercial premises over the next three seasons. Pubs and clubs will be able to access the games using their current set top box equipment and satellite dish without needing to be a BT Sport customer.  Further details around pricing and how to order the pass will be made available in the coming months.
Amazon's offering for commercial premises comprises of two full fixture rounds featuring live coverage of every Premier League team – the first December midweek round which includes the first Merseyside Derby of the season as Everton travel to Anfield to take on European Champions Liverpool, as well as UEFA Champions League finalists Tottenham visiting Old Trafford to take on Manchester United – and the Boxing Day round, including Premier League Champions Manchester City travelling to Wolves and Liverpool travelling to Leicester, both challenging away games for last season's league leaders, plus Manchester United hosting Newcastle United.