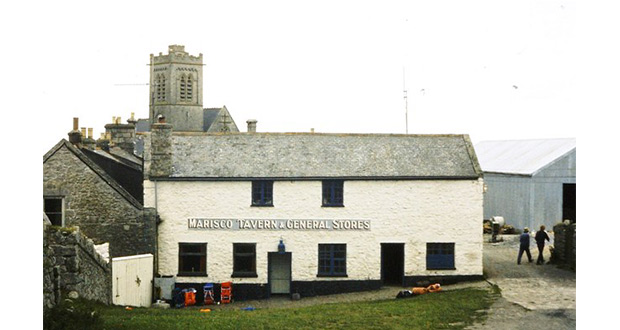 A pub situated on an idyllic island 12 miles of the coast of North Devon has presented what is being described as "the prefect job opportunity".
And for those people, a perfect job opportunity has just arisen. Lundy Island, , has an opening for a couple to work at the island's pub – the Marisco Tavern.
The isolated island is about three miles long and half-a-mile wide, and has a population of just 28. It's known as the pub that never shuts, although alcohol is only served during permitted hours, and is the only building on the Island to have lighting after the generators shut down for the night.
On its website the Marisco Tavern says thatt "it retains its roots as a traditional pub. It prides itself on its selection of locally-brewed ales (unfortunately we no longer have our own Island brewery), an eclectic selection of distilled liquors from around the world, a wine list to suit all palates (and wallets) along with all the other more commonplace stuff you'd expect from any decent public house."
There is no juke-box, no fruit machine and no television, and the ban on the use of modern electronic devices such as mobile phones, smartphones and laptop computers is rigorously enforced.
Instead, the pub says, travelling musicians are always welcome (acoustic only please) and the order of the day is social interaction, lubricated of course by the aforementioned range of beverages.
The Landmark Trust, which runs Lundy Island, has posted a vacancy for a general assistant couple to work at the Marisco Tavern and with the island's housekeeping team.
The jobs are permanent, live-in positions on the island with accommodation and utilities supplied.
Application close on Friday August 2nd