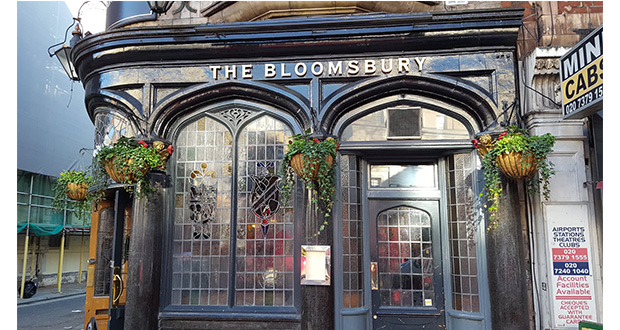 The number of pubs in London remained stable between 2017 and 2018 after falling by more than a quarter since 2001, new research by City Hall has shown.
The figures, published today (Saturday, August 24) by the Mayor of London, Sadiq Khan, identified 3,540 pubs in the capital in March 2018 – an increase of 10 pubs from 20171. A total of 11 boroughs saw an increase in pubs, with numbers staying the same in nine boroughs, but falling in 13 boroughs. The boroughs to see an increase were Brent, Bromley, Croydon, Hackney, Harrow, Islington, Lambeth, Lewisham, Tower Hamlets, Wandsworth and Westminster.
The encouraging figures come after the Mayor revealed last month that the number of grassroots music venues in the capital has risen in the last year and the number of LGBTQ+ venues remained stable for a second year running, following a decade of decline for both.
The traditional London pub has long been a part of everyday life in the capital and research shows that, despite ongoing pressures, they remain a key part of life in the city. According to a City Hall survey, 74 per cent of Londoners think that they are important for the London's cultural heritage, with 45 per cent visiting a pub at least once a month2. The main reasons for a visit are to socialise with friends (68 per cent) and eat (27 per cent). Pubs are also an important attraction for tourists, with previous research showing that 54 per cent of international visitors visited one during their stay in the capital3.
The mayor is doing everything within his powers to support the pub trade and London's cultural venues. This includes tough new planning rules to protect venues in his draft London Plan – including protecting beer gardens and ensuring new developments are soundproofed – and establishing a world-first Culture at Risk Office to help support pubs at risk of closure. Sadiq has also called on the Government to review its valuation policy for pubs following large rises in business rates and ensure these crucial community hubs are supported.
As with the rest of the UK, London has seen a decline in pub numbers for decades, with the number of small pubs in London falling by more than half between 2001 and 2018. However, these new figures show signs of improvement as the number of both small and large pubs in the capital have increased very slightly between 2017 and 2018. There are now more large pubs in the capital than there were in 2001.
Employment across the pub sector has also remained stable between 2017 and 2018 at 46,000. However, despite recent improvements, a large proportion of jobs in London pubs continue to be paid below the London Living Wage.
The Mayor of London, Sadiq Khan, said: "London pubs have been a key part of our capital's heritage for generations, helping to unite Londoners and acting as a vital hub in the community. Sadly their numbers have been falling for decades, which is why I've been doing all I can to support the trade and turn this tide of closures. I'm encouraged by these results, but with pressure from rates, rent and development, it's crucial that the Government and local authorities give them their full support too."
Hannah Wright, of The Leytonstone Tavern, said: "After being empty for four years, and saved at the last minute by a community asset order, we were anxious but incredibly proud to give the neighbourhood back its pub. The area is close to our hearts, so seeing everyone pile through the doors on opening night was both reassuring and gratifying. For us, a pub is more than just a place where you serve drinks. It's a sanctuary for the whole community, existing to help people create real human connections and feel a sense of worth. And it needs to serve it's locals. That means putting on events for our Little Taverner's, hosting weddings and all the way through to botanical workshops – as well as never forgetting the glorious, simple act of a good pint and chat with the bar staff."
Don O'Rourke, CEO for Cityglen, said: "Launching a new pub in South East London's budding area Gipsy Hill is an exciting and fantastic opportunity for us. We want The Great Southern to be a hub and meeting place for the local community."
UKHospitality Chief Executive Kate Nicholls said: "It is great to see London pubs thriving, despite economic pressures and political uncertainty. Pubs in London have shown great resilience and ingenuity to continue to prosper and cater for constantly-changing customer tastes. The fact that over a quarter of customers' main reasons for visiting a pub was for a meal shows how the sector has evolved to meet demand.
"The Mayor has shown himself to be a great supporter of pubs, and the wider hospitality sector, with action to help businesses grow. There are legislative pressures such as the late-night levy, however, that threaten to undermine the good work that London pubs have managed to do in recent years. We hope that local authorities in London follow the Mayor's lead and support pubs in their boroughs, rather than looking to squeeze them further with additional taxes and restrictions."