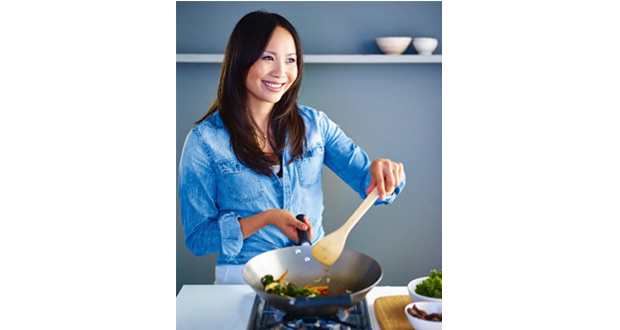 Liverpool's newest restaurant has two incredible apprenticeship chef opportunities that are being backed by Celebrity TV chef Ching-He Huang.
Lu Ban Liverpool, located in the heart of the Baltic Triangle in the iconic Cains Brewery building, is opening the doors to an incredible career with the Lu Ban Ching-He Huang Scholarship in Chinese Culinary Arts.
The two successful applicants will gain training and experience under the wing of Lu Ban's executive head chef Dave Critchley, together with support from Ching throughout, with a graduation ceremony in Tianjin, China – the home of the legendary Tianjin School of Cuisine.
Ching is a best-selling British Chinese food writer and TV chef, who is passionate about promoting Chinese Culinary Arts and supporting the development of young people, which has been behind the launch of the scholarships.
She said: "I am delighted to support the Lu Ban Ching-He Huang Scholarships which will see two aspiring chefs develop their skills and knowledge towards becoming professional chefs of Chinese Culinary Arts.
"This is an amazing opportunity, based at Lu Ban restaurant in Liverpool, where the two individuals will get training and experience with Lu Ban's executive head chef together with support from myself."
Lu Ban will be one of the city's most unique venues with an exquisite array of authentic Chinese food, featuring small plates, tasting menus and Tianjin banquets.
The team at Lu Ban Liverpool are looking for individuals that possess these six qualities:
Positive Attitude – to be successful and to be part of a team
Commitment – deliver time and effort to reach the highest standard
Loyalty – Appreciation of opportunities and understand the company goals
Diligence – great attention to detail
Innovation – desire to try new things and come up with ways of achieving your goals
Compassion – Care about the people and the things around you
Level 2 grades in Maths and English would be advantageous, but not essential. Applicants are invited to register their interest by emailing jobs@luban.org.uk by 13th September with your contact details and a summary of your experience and career ambitions.
Shortlisted applicants will be contacted during the third week of September. The positions will commence 1st October