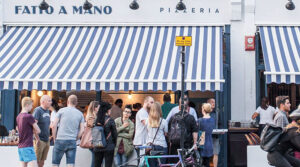 This June, Brighton's Fatto a Mano will launch Fatto Pizza & Beer in Kings Cross, serving up Neapolitan pizzas alongside craft beers from some of the best small independent breweries in the UK and Italy.
After having established themselves in much-loved local spots in the seaside city of Brighton and Hove,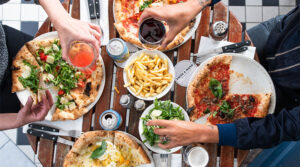 as well as becoming a firm favourite at BoxPark Croydon and BoxPark Shoreditch, Fatto a Mano are now laying permanent foundations in the capital. With an unpretentious focus on simple, quality produce and fast, friendly service, the King's Cross pizzeria will offer a menu of pizzas, six beers on tap and more in the fridge.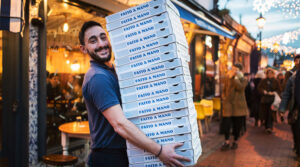 Founder Rupert Davidson says: Fatto Pizza & Beer matches the best of pizza and independent craft beer, keeping it simple with a short menu. Pizzerias in Naples have served pizza and beer as the perfect combination for over half a century – we can't wait to bring our take on this to Kings Cross."