Slug & Lettuce has reopened its flagship venue in Deansgate, Manchester this week following a £680,000 investment. All elements of the new scheme have been designed to signal the evolution of the brand as the place to make and share memories with friends, family, and colleagues.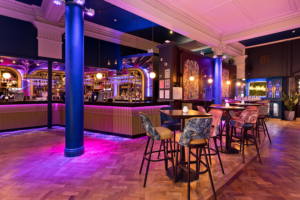 The iconic site's redesign follows the launch in June of all-new menus with cocktails and small plates at the core, perfect to share with friends or indulge on your own.
The investment in the historic Grade II listed building includes a brand-new back bar, an evolved colour palette, bespoke murals, curated lighting, new booths, and feature tabletops in marble and terrazzo, all coming together to create a unique space for guests to enjoy the S&L experience from brunch to evening.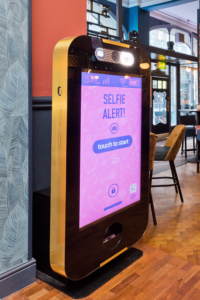 The refurbishment aligns with the brand's dedication to innovate and keep up with the ever-evolving shift in demand and current trends. The new VIP booths equipped with ambient lighting create the perfect setting to catch up for drinks and celebrations, while the bar's colour-changing LED lighting help create the perfect ambience according to the time of day. S&L Deansgate is also home to a completely bespoke, supersized selfie phone photo booth perfect to capture group memories; whilst a butterfly wing backdrop has been installed downstairs for those all-important Instagram shots.
Kate Wilton, Operations Director at Slug & Lettuce said: "We're delighted that Deansgate has been chosen as the first Slug & Lettuce venue to experience redesign aligned with the evolved brand vision. This brand innovation will allow us to elevate our services even further, ensuring an advanced guest experience."