Amber Taverns, the operator of 165 high quality community, wet-led pubs located throughout the NE, NW and Midlands, Wales and Scotland, announces the opening of three new, freehold pubs this month (June 2023), in Cheshire, County Durham and Ayrshire.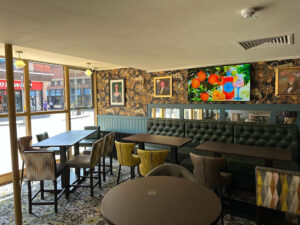 A leading value-focused, pub group, which is uniquely focused on the hybrid "operator-managed" business model, Amber's pubs are entirely wet-led. Focussing only on drink sales enables Amber to provide best- in-class value for money and a tailored wet-led offer with a pint for as little as £2.50 or less, together with strong sport (all Amber pubs have Sky and BT sport) and live entertainment.
The triumvirate commences with The Leopard in Chester which opened this week. A former Bonmarche store site in Foregate Street in the city centre, the pub has undergone a significant £900,000 investment which includes a spectacular roof terrace perfect, perfect for the warmer weather.
Secondly, The Water House opens in Durham next week, following a £500,000 investment. A former J.D. Wetherspoon pub in North Road, it takes its name from the premises' long association with the city's water supply as home to the Weardale and Shildon Water Company in Victorian times and the Durham County Water Board which moved there in the 1920s for several decades.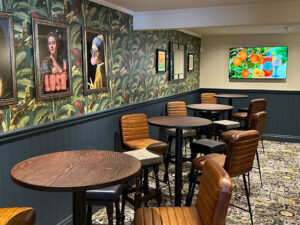 The third new pub is due to open in Irvine, Ayrshire. Established as a popular sports bar formerly known as the R&A Sports, the pub is undergoing a £500,000 refurbishment as a contemporary community pub, building on the success of the previous independent owners, and will reopen as The Northern Way at the end of this month.
In addition to continued organic investment in the existing estate, Amber has an encouraging pipeline with a variety of good new site opportunities and is looking to add c.14-16 new pubs to its growing portfolio a year. The Company has consistently achieved historic high returns of >20% on new freehold acquisitions and has lots of target towns within its existing geography to continue to expand its geographic footprint with well invested pubs at the heart of their communities with broad appeal across the UK.

James Baer, Chief Executive of Amber Taverns, commented:
"These three new pub openings demonstrate our continued conviction in the Amber model of a well- designed, contemporary pub with broad demographic appeal, which offers a good quality customer experience in a vibrant and comfortable setting at reasonable prices.
"Interestingly, the three freehold properties derive from different sources – one former retail site, a private operator and a large national chain – all of which demonstrate our ability to identify opportunities and carry out good quality refurbishments which enable us to keep growing the business, underpinning the enduring appeal of a high quality, local community pub thriving at the heart of the communities they serve."