The Gamull on Longridge Road, Preston, re-opened on Friday 26th May following a major investment of £300,000!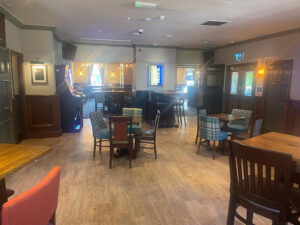 The pub is part of the Proper Pubs division at Admiral Taverns and has undergone a complete transformation with a new look and feel, including a refreshed bar, new furniture, a separate pool and darts area and a complete redecoration. Whilst outside, new signage and lighting has been installed, with improvements to its existing beer garden.
To celebrate the opening, customers enjoyed a weekend packed of entertainment, with live music every evening, as well as a special visit from the local Mayor, Yakub Patel who officially opened the pub.
Operator of the Gamull, David Evans, said:
"Opening night was fantastic, it was amazing to see all our customers, old and new, coming to see what the pub has to offer!
"The feedback we received from our community was amazing, and we can't wait to see them again soon!"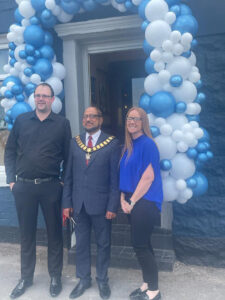 The Mayor of Preston, Councillor Yakub Patel said:
"I am pleased to support the refurbishment of The Gamull, securing its future as a family-friendly establishment with plenty of initiatives for the community to get involved with.
"Pubs are a key source of unity within the community, not just a place to drink, but a safe place for people to visit and feel part of the neighbourhood. Being a Muslim I don't drink alcohol, but I used to visit many great pubs in our proud city of Preston during early 80s and late 90s, when we use to play pool tournament and league matches, whilst I was working for Preston Bus Corporation. I made a lot of friends during this time and many of them, I am still in contact with. I wish David and his team all the best for the future."
Matthew Gurney, Operations Director for Proper Pubs, said:
"The refurbishment at the Gamull looks fantastic – the team have worked really hard to ensure it is a success for the local community.
"On behalf of the Proper Pubs team, we would like to wish our community hero, David, every success for the future in making the Gamull a fantastic hub of the community".