The Old Mill in Salisbury has re-opened following a £300,000 refurbishment by pub owner Greene King Pub Partners.
The pub, operated by growing multiple operators Steve and Maria Harris – alongside daughter-in-law Nathalie Harris – is known for its magnificent views overlooking the River Naddar towards Salisbury Cathedral.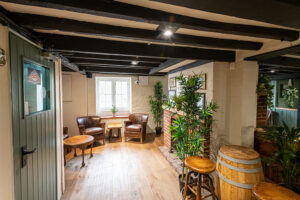 Inside, the pub has been tastefully renovated, in keeping with the traditional features of the building, including wooden panelling and distressed radiators.
As part of the refurbishment, the bar, toilets and restaurant areas of the pub have all been significantly upgraded. The pub's 11 en-suite hotel rooms have all been revamped and upgraded too, ready to welcome guests.
Outside, all the signage for the pub has been upgraded and the roofing and external decorations have also been refreshed.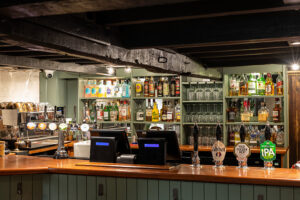 The Old Mill is Steve, Maria and Nathalie's second pub with Greene King Pub Partners.
They opened their first pub, The Stag at Lyndhurst, which is also operated through Greene King Pub Partners, back in 2021. With Greene King Pub Partners' support, training and guidance, they grew the pub business, getting shortlisted for an award at the Great British Pub Awards along the way.
Steve, Maria and Nathalie Harris, licensees of The Old Mill, said:
"We're thrilled with the refurbishment of The Old Mill, which maximises the guest accommodation and trading space of the pub whilst maintaining the incredible features of the building.
"We're extremely grateful for Greene King's investment and support, which has been instrumental in helping us grow our pub business.
"We look forward to continuing to evolve The Old Mill alongside our growing pub business."
Wayne Shurvinton, Managing Director, Partnerships & Ventures at Greene King, said:
"Our £300,000 investment in the Old Mill will maintain the pub as a favourite spot for people to visit in Salisbury for years to come. It is a real pleasure to see Steve and Maria as our Partners continue to grow and develop their pub business with our support."