Former Greene King managed pub The Ainsty in York has reopened as a Hive Pub after a £500,000 transformation by pub owner Greene King.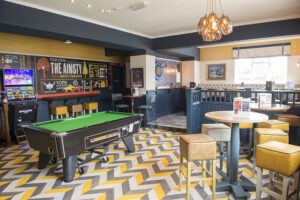 As part of its transformation, the pub has been overhauled both inside and out – expanding and upgrading its space and facilities for local pub goers.
Inside, the pub has all new furniture and fittings, including new seating, benches, lighting, interior design and a new bar.
Outside, the garden at the pub has also been transformed with beautiful outdoor garden furniture and enhanced landscaping to make the most of the pub's beer garden.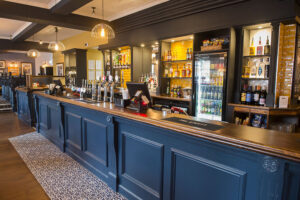 The pub will be operated by franchisees Simon and Avan Brind, who are husband and wife and both have over 20 years' experience each in the hospitality sector and pubs. Both also live locally in the area and know a lot of the community who will use The Ainsty.
Hive Pubs recently won "Best New Concept" at the Foodservice Equipment Journal 2022 Awards and Greene King was recently accredited for its franchise pub offer by the British Franchise Association.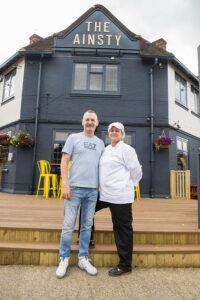 Simon and Avan Brind, Franchisees of The Ainsty, said: "We cannot wait to welcome everyone into the all-new Ainsty! "Greene King's investment in The Ainsty to transform it into a Hive Pub has been exceptional and, quite frankly, the pub is looking spectacular.
"In line with the Hive Pubs franchise concept, we will be a community first pub offering great entertainment, food and drinks."
Dan Robinson, Managing Director of Greene King Pub Partners, said: "We know The Ainsty is special to the local community, so as a Hive Pub we have put significant investment in the site to give it a new lease of live. Combined with the passion and drive of Simon and Avan as franchisees the pub is in great hands!"