The Stag Inn on Silver St, Stockton-on-Tees, re-opened on Thursday 27th July following an investment of £108,000.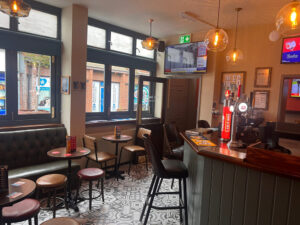 The pub is part of the Proper Pubs division at Admiral Taverns and has undergone a refurbishment to both its interior and exterior, now featuring brand-new flooring throughout, as well as new fixtures and fittings. Outside, the Stag Inn boasts a modernised look with fresh décor from a newly painted exterior, creating a more welcoming feel for the community.
At the helm are Carl McDowell and Reece Haigh who have a wealth of experience in the industry, having run The Turks Head in Darlington for the past three years, another Proper Pub.
Operator of the Stag Inn, Carl McDowell said:
"Opening night was fantastic, it was amazing to see all customers, old and new, coming to see what the pub has to offer!
The feedback we received from the community was amazing, and we can't wait to see them again soon!"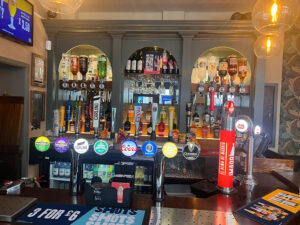 Matthew Gurney, Operations Director for Proper Pubs, said:
"The refurbishment at the Stag Inn looks fantastic – the team have worked really hard to ensure it is a success for the local community.
"On behalf of the Proper Pubs team, we would like to wish our community heroes, Carl and Reece every success for the future in making the Stag Inn a fantastic hub of the community".
Proper Pubs is always supporting its communities through an array of events and charity fundraising initiatives, from Christmas selection box collections to local food bank donations. Most recently, Proper Pubs installed its 104th defibrillator across its estate through the help of fundraising from its locals.